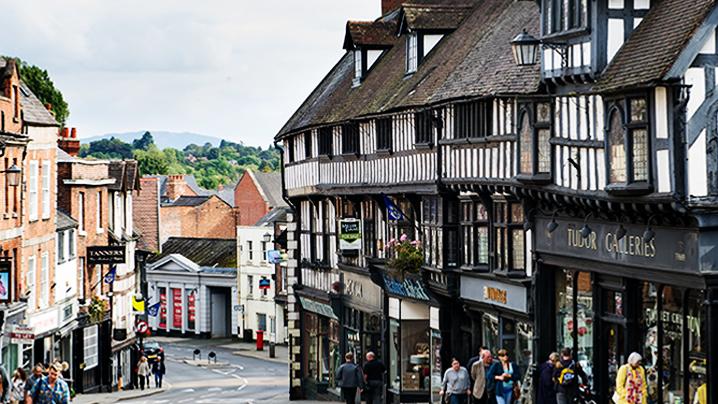 Ten best places to visit in the UK, Shrewsbury
Posted on: Fri 4th October, 2019
We've known just how fantastic Shrewsbury is for years or is that Shrowsbury... let's leave that for another time because here and now we're all about celebrating our wonderful town for featuring in "The Week" magazines' top 10 places to visit in the UK. 
The article (published 24/09/19) firstly highlights the UK as being the sixth most popular tourist destination in the world before going on to detail just whereupon our isle made that converted top 10 spot. And yes Shrewsbury's right there, shoulder to shoulder with the dare we say clichés of UK hotspots; London, Cambridge and Oxford.
The article goes onto note Shrewsbury as an undiscovered gem, contrasting the idyllic medieval city centre with spectacular rural vistas in the nearby Shropshire hills;
"The Shropshire hills are classed as an Area of Outstanding Natural Beauty, and envelope small towns such as Church Stretton, dubbed "Little Switzerland" because of its exceptional landscape.".
It's a delightful read, both for long-standing champions of our city and those wanting to discover the very best of UK's greatest locations - To read the full article, click here.