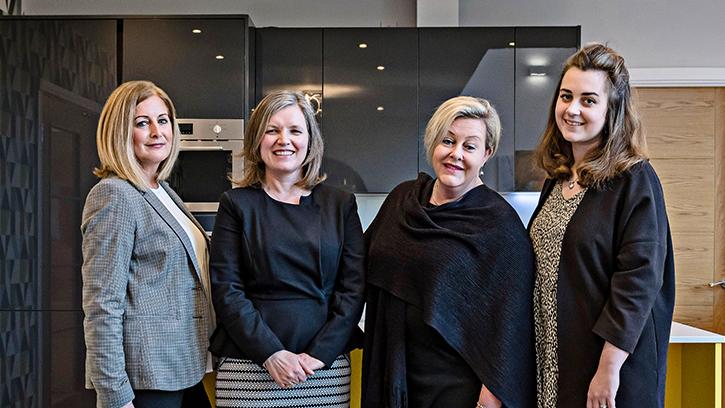 Meet the Floreat Homes team
Posted on: Thu 27th February, 2020
Something special is going on in the leafy Shrewsbury suburb of Radbrook. The Floreat team has transformed a 15-acre site into the stunning Radbrook Village development, featuring a variety of top-spec 3 and 4 bedroom family homes. The Scandi-infused development is centred around the magnificently restored Radbrook Hall, now home to modern 1 and 2 bedroom apartments.
The Floreat Homes Sales Team are on-hand at the Radbrook Village showhomes 5 days a week, using their detailed local knowledge and passion for property to help potential buyers find their dream home.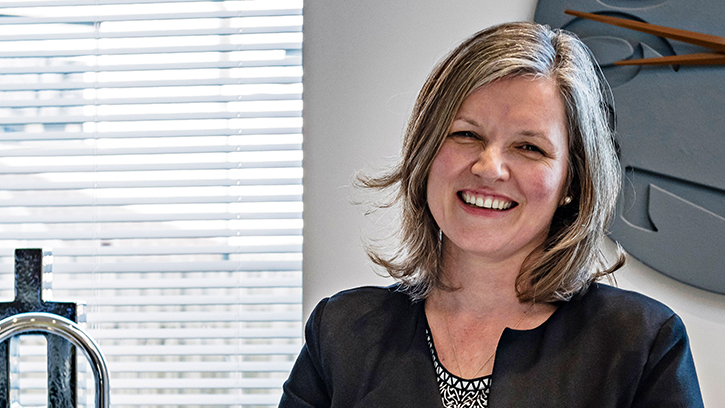 Lucy Blythe, Sales Manager for Floreat Homes
I grew up on the Shropshire/Staffordshire Border, moving to London for university and staying in the capital for 17 years.
Next up was a 25 year career in an estate agency, specialising in the sale of large country homes for a company in North Surrey and later the wider Home Counties. I relocated back to The Midlands in 2012 to obtain a better work life balance and spend more time with my family. I continued as an agent in Shropshire and Staffordshire before wanting a change in career.
I was attracted to Floreat's 'Profit for Purpose' ethos
where profits are entirely reinvested back into the wider Connexus housing business. Having dealt with some very large property transactions involving many international clients and buyers in my former career, it is rewarding to be able to work closer to 'home' and see the profits from the luxurious homes at Radbrook Village reinvested in building affordable developments for rural communities.
Anita Bentley, After Sales Executive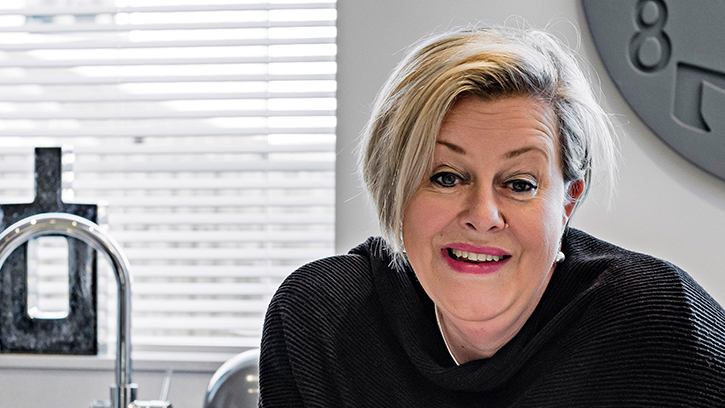 From farming life in rural Africa to the bright lights of London, I've lived two completely different lives. My love of property was born when I took my first position in London, managing the maintenance of diplomatic properties from 2000 to 2006.
I then went to work as an Executive Assistant at the Royal Institute of British Architects (RIBA) where I was able to follow my passion in property for the next 4 years, working for the Director of the Trust. This included sitting alongside the awards team and working on the Trust Board.
In 2010, after much deliberation, I decided I needed a better work/life balance and broke out of the bustle of London to resettle in Powys with my young son.
I worked as a Financial PA in Hereford for 2 years while waiting for another job in property to come up. In 2012 the stars aligned and I joined South Shropshire Housing Association (now Connexus), shortly thereafter becoming their Aftersales Executive, a job I've held for the past 7 years. I work across Connexus, dealing with Aftersales of both affordable and open market homes (including the Floreat Development at Radbrook Village) in a job that I love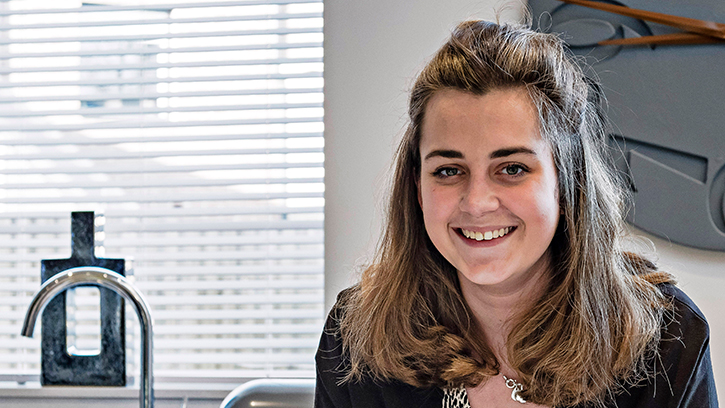 Daisy Molin, Sales Executive
I've worked in the property industry for over 10 years, including the last 2 and half years at Radbrook Village. I've called Shrewsbury my home for most of life, attending a number of local schools, and have been proud to see the town develop in recent years. I currently live with my family just down
the road from Radbrook Village and I doubt there is anything about the area that I don't know – though you're welcome to pop down and quiz me!
My spare time is largely taken up with renovating personal properties. I've just completed 2 in the area and am about to embark on my most ambitious project yet.
Beverley Riches, Sales Co-ordinator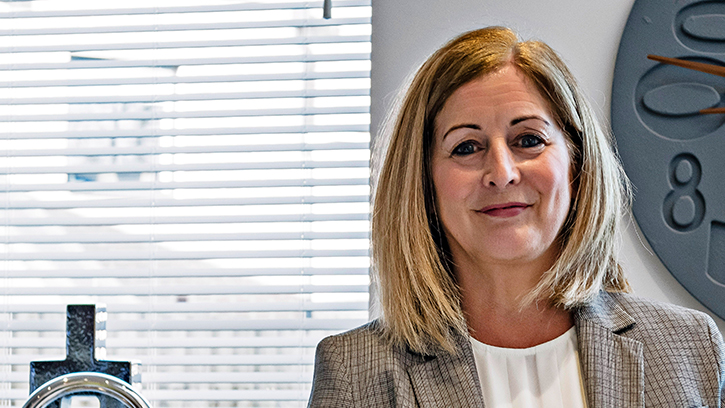 Years of running my own business in Shrewsbury have taught me that customer service comes first, and this mentality continues to inform my work as Sales Co-ordinator here at Floreat. I'm passionate about the impeccable spec and build quality of these unique new homes, placing clients with the ideal property for them.
Born and bred in Shropshire, I now live locally with family and have a wealth of local knowledge on this friendly and inspiring county.