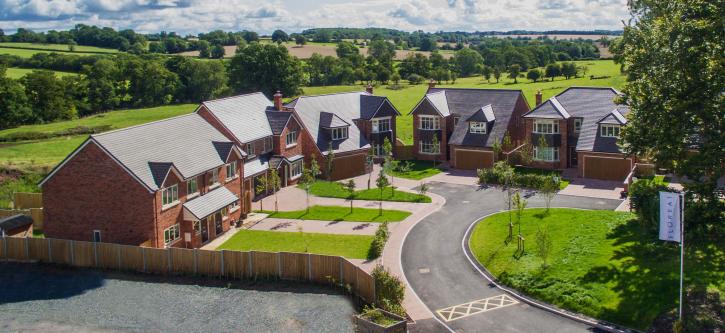 Neenton, Bridgnorth
Posted on: Fri 10th June, 2016
Location, location, location is what we're often told it's all about when it comes to buying a home, but what about those lucky enough to already have that particular box ticked?
Well for the Venables family, who had for many years lived in Kinver enjoying views over the river Stour, a location to rival was always going to be a hard one to find – until that is they discovered Beech Green.
Situated in the middle of the rolling Shropshire Hills, the stunning and picturesque backdrop chosen for seven bespoke properties by Floreat Homes is certainly something rather special.
Mr Venables and his family took the plunge and upped sticks to Neenton as he explains:
"We were bowled over with the beautiful position and also impressed with the design and quality build of the house."
Lying just a few miles south west of Bridgnorth, Beech Green manages to offer its residents an enviable lifestyle – idyllic countryside with beautiful views on the one hand, whilst on the other, there are good schools, shops and local amenities just a short drive away – not to mention the award winning Pheasant Inn.
All of the properties have now been sold at Beech Green. For further information on Floreat Homes including its latest acquisition in Shrewsbury please visit our news pages here.