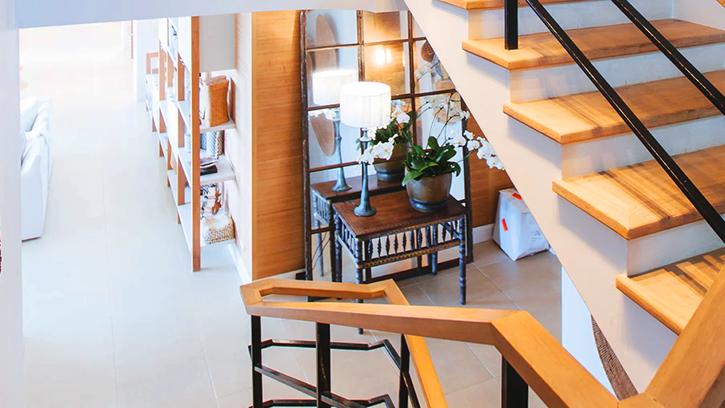 Interior Design Inspiration
Posted on: Mon 20th May, 2019
It can be hard to keep up with design trends, especially with opinions from the experts varying so wildly. Is Boho really back? What will replace Scandi-chic? We've selected some broad trends for 2019 that interior designers do seem to agree on.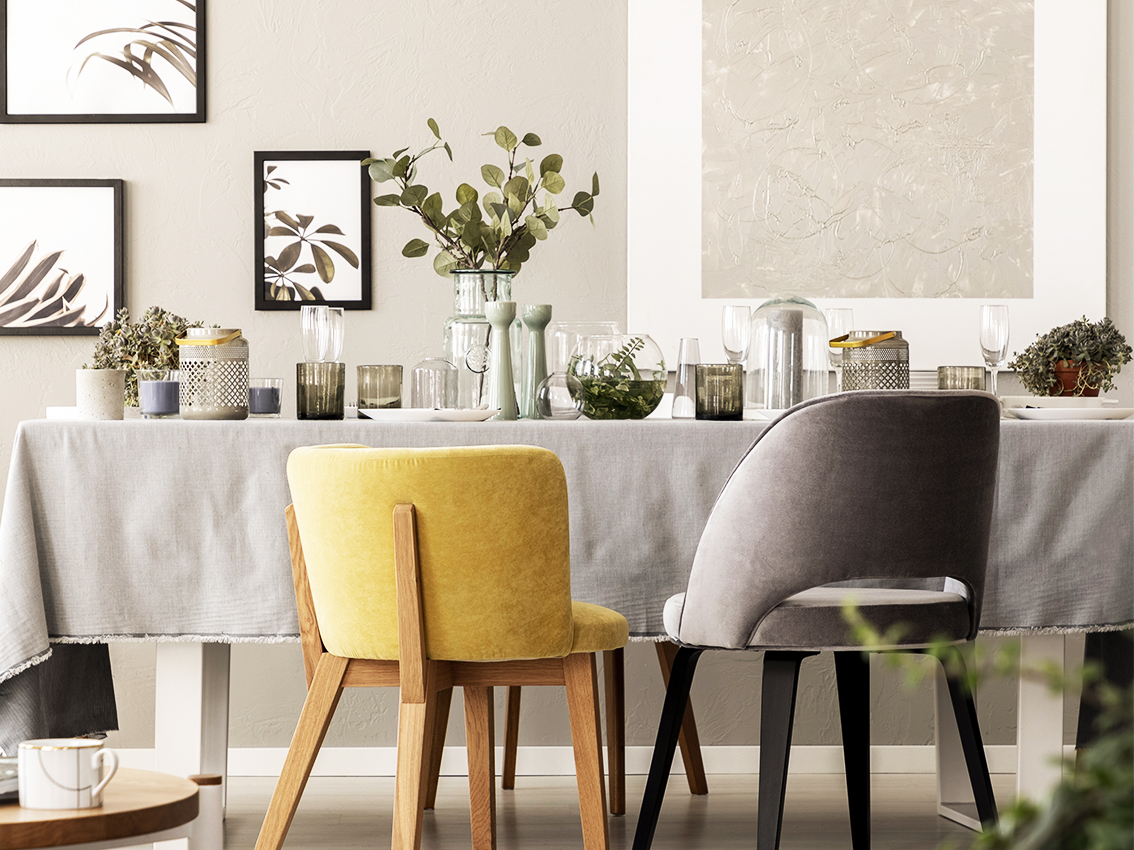 New Nordic
New Nordic softens and refines the 'Scandi-chic' trend. Gone are the cold, grey tones and minimalist lines that came to define Scandinavian design for many, replaced by a similarly understated yet undeniably warmer style.
Neutral tones don't have to be cold. Experiment with a palette of sage, lavender, off-white and even blush pink. Pastels have grown-up! Choose accessories and furniture made from materials that reflect the Nordic way of life –
think ash/bleached wood chairs, earthenware and buff leather. 
Punctuate the New Nordic with printed textiles featuring traditional patterns from around the world.
The team at Muuto have furniture that epitomise this style, the only disappointment is that their closest store is in Hamburg, Germany see here.
Outdoors as indoors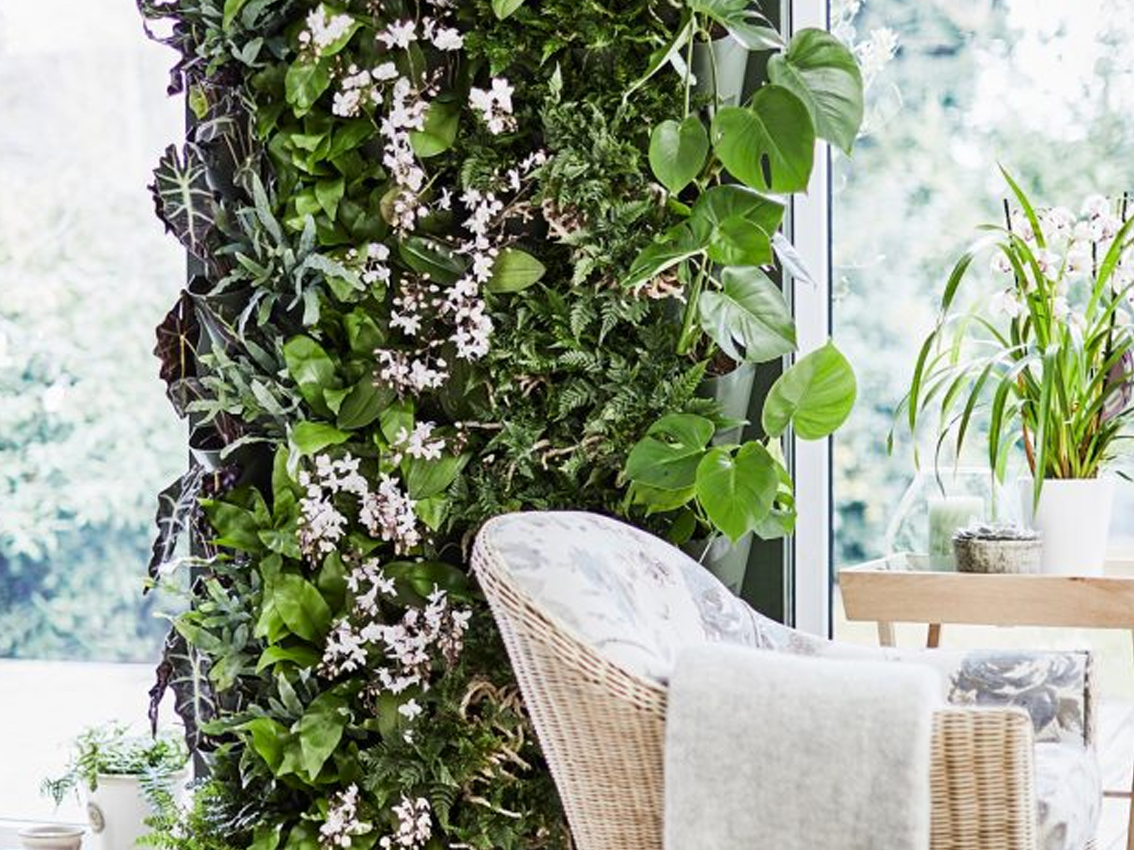 Bring the outdoors in with the continuing trend for indoor planting a simple yet dramatic way to transform any space – group plants together for maximum Instagram brownie points. Durable, low maintenance houseplants don't always have to be succulents! Spider plants and the delightfully named Monstrosa Deliciosa (the Swiss cheese plant) are also suitable for those of us who forget to water.
Create a 'living wall' effect in smaller rooms by adding cascading plants to the top of your bookcase. The Philodendron is the perfect choice for those hard-to-reach spots – amazingly these can be left for up to 10 days without water!
Want to create a living wall for yourself? Here's a handy YouTube tutorial.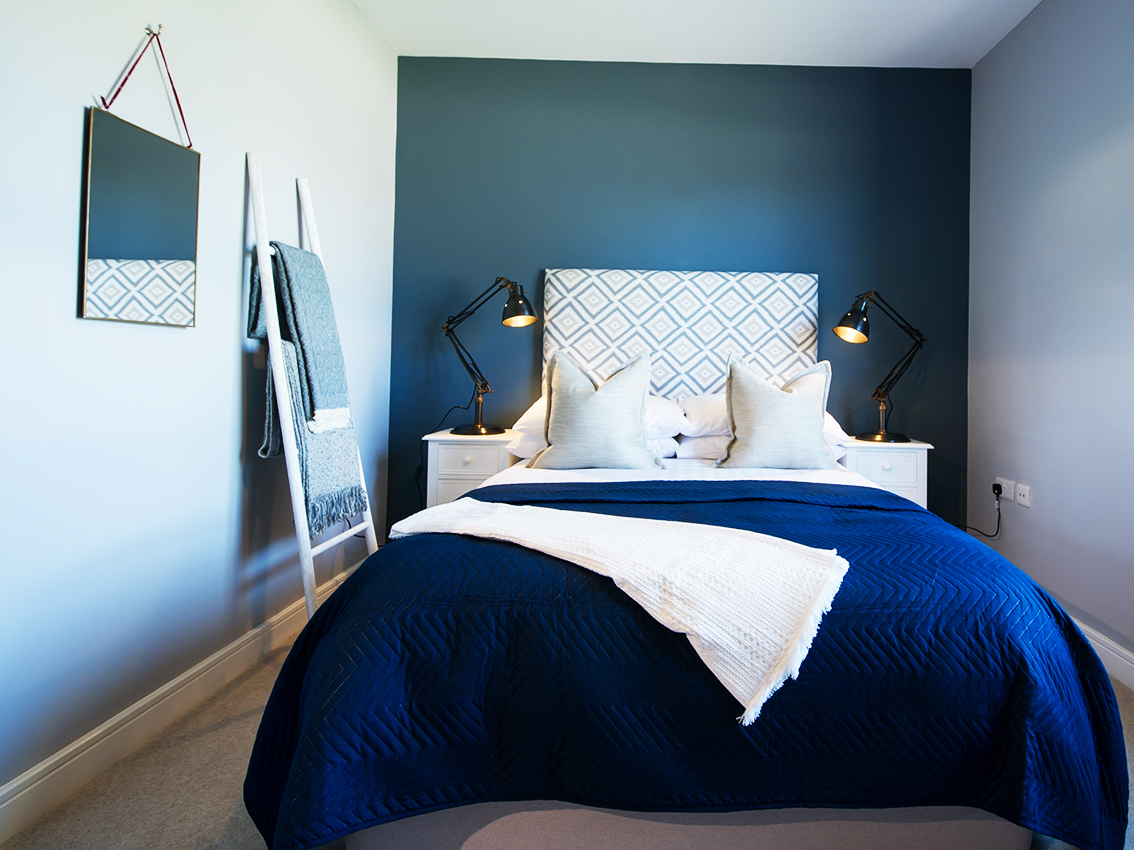 Rich new paint hues
Paint brands, interior designers and DIY stores all seem to agree on one thing this year: neutral tones are decidedly out, replaced by a new demand for rich hues that provide warmth and creativity. Blush tones are back in a big way, allowing you to introduce your favourite colours to a space without them becoming overbearing. 
Light shades and painted cabinet doors are the ideal opportunities to accent your kitchen with bold retro-inspired tones. 
Blue is the new black! Use dark blues hues to give a luxurious pool by accenting them with lots of small pool of lighting around the room and blush pink coloured accessories. Midnight blue is also a fantastic shade for making your favourite artwork really pop.
Our showhomes at Radbrook Village in Shrewsbury might just provide you with that extra piece of inspiration, take the virtual tour here.